Why Flossing Is a Must, Not a Maybe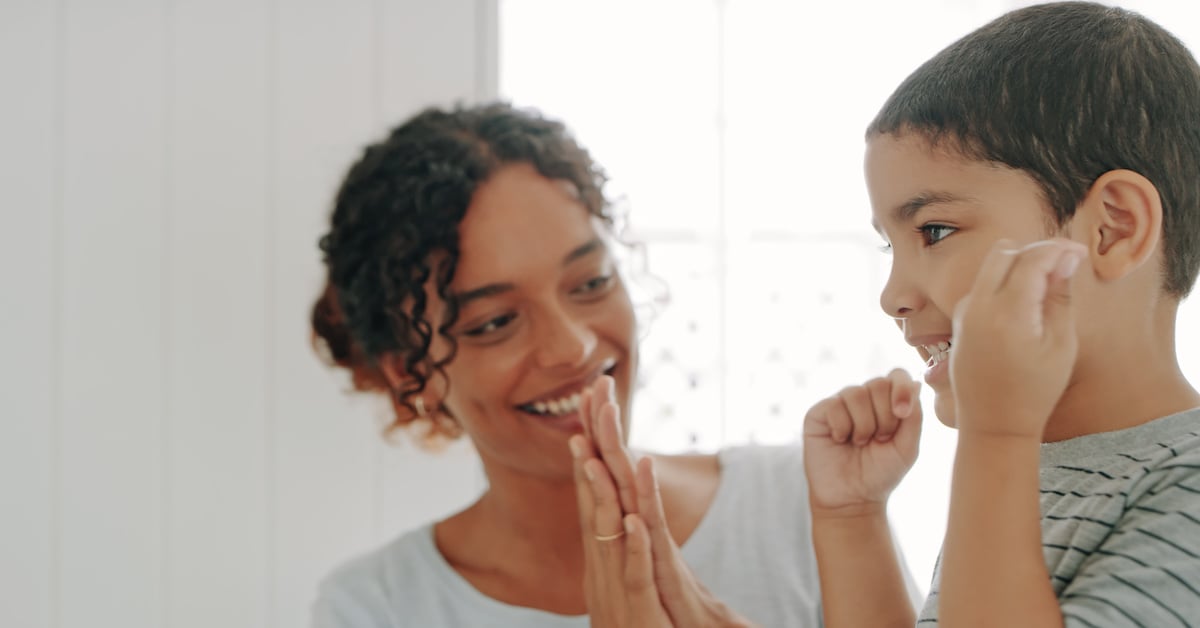 While most people happily brush their teeth twice a day, many of those same people will readily admit that they skip out on flossing. Skipping out on this important oral hygiene habit can have a detrimental impact on both your oral and overall physical health. That's because flossing is the only tool you have in your at-home oral hygiene arsenal to fight plaque. That single, skinny strand of dental floss is the only way that you can remove food particles and plaque from in between your teeth and gums. Making the decision to skip out on flossing may lead to decay, disease, and damage to your dental health.
Plaque is a filmy and invisible substance that clings to the surface of the teeth after you have eaten food or consumed a beverage. This substance is full of bacteria that produce a type of acid that destroys the tooth's enamel. If left on the teeth, it will cause tooth decay, swollen gums, and periodontal (gum) disease. To prevent these problems, you should be sure that you floss at least once a day.
Recent research indicates that there is some kind of connection between periodontal diseases and systemic diseases such as obesity, cardiovascular disease, pneumonia and diabetes. While it's unclear what exactly the connection is, many dental and medical professionals believe that it can be found within the inflammation that is caused by bacteria living in the mouth. This means that flossing every day could be beneficial for your overall physical health and help you avoid these damaging diseases.
While dental healthcare professionals recommend that everyone floss every day, it's especially important for people who have serious medical conditions or who are on specific prescription medications that cause dry mouth to do so. That's because dry mouth leads to less saliva in the mouth, which makes it more difficult for the mouth to be cleansed of bacteria. If you have chronic dry mouth, talk to your dentist about what you can do to reduce the levels of bacteria within your mouth.
Now that you've learned a little bit about how beneficial it is to floss your teeth, it's time for you to learn how to do so properly. First, you need to take a long piece of floss and guide it gently towards the base of one of your teeth. Then, you will carefully pull the strand of floss along each side of the tooth. This will get rid of any food particles or plaque residing in the areas in between your teeth and gums. You should repeat this process on each tooth while utilizing a fresh section of floss for every tooth.
Do Kids Really Need to Floss Their Teeth?
Flossing is something that needs to be done by everyone, no matter their age. Teaching your kids how to floss will help them clean their teeth, freshen their breath, rid their teeth of plaque, and prevent serious dental issues from occurring. It's always best to establish this habit as early as possible. Therefore, many dentists recommend that you begin educating your child on flossing when he or she has two teeth emerge side by side.
Do You Have Any Tips for Encouraging My Kids to Floss?
Create a Flossing Chart – Allow your children to earn rewards via the use of a flossing chart. Create or purchase a chart that you can hang on the wall. Then, whenever your child flosses, he or she can place a fun and colorful sticker on the chart. After collecting a certain number of stickers, your child can then choose a prize.
Make It a Game – One way to get your kids excited about flossing is to make it fun. Turn on upbeat music and have your kids dance and floss to the beat of the song. Tap into your creative side and tell a story about how floss can defeat bad bacteria. Turning flossing time into something fun will have your kids looking forward to it.
Get Proper Tools – Let's face it. Adult dental floss is kind of boring. Allowing your kids to use colorful floss sticks can help make the process more appealing to them. Floss sticks come in all kinds of colors and are designed so that children can easily hold them.
Provide Praise – Never underestimate the power of positive reinforcement. Continuing to praise your children for performing this important habit will keep them motivated. It will also make them feel good about themselves and the new healthy skill they are learning.
Be the Leader – The best way to teach children a new behavior is to let them see you do it yourself. Not only does this encourage them to floss, but it also provides you with the same dental health benefits!
Can You Tell Me How to Properly Floss My Teeth?
The American Dental Hygienists Association has provided four simple steps that you can take to floss your teeth. They are:
Wind – Take an 18-inch piece of floss and hold it between the thumbs and index fingers. Pull the strand so that it is taut.
Guide – Lead the floss in between the top and bottom of each tooth. Use your index fingers to do this.
Glide – Perform a gentle gliding motion in between the teeth.
Slide – Slide the floss up and down along the surface of each tooth and underneath the gumlines. Use a clean portion of floss for each tooth.
Some people prefer to use hand-held or electric flossers. These devices make use of the same flossing techniques as listed above. The only difference is that the flosser holds onto the floss while you hold onto the handle.
Special orthodontic floss and floss threaders are available for people who have braces or other dental work. These products make it easier to floss in the smaller spaces in between the teeth that are caused by braces and other dental devices.
To find out more about the many benefits that flossing can offer, contact Huntington Family Dental Group. We're always happy to answer questions and provide tips on this overlooked area of oral health.