Posted under:
Root Canal
Posted on: December 14, 2021
What to Expect During a Tooth Extraction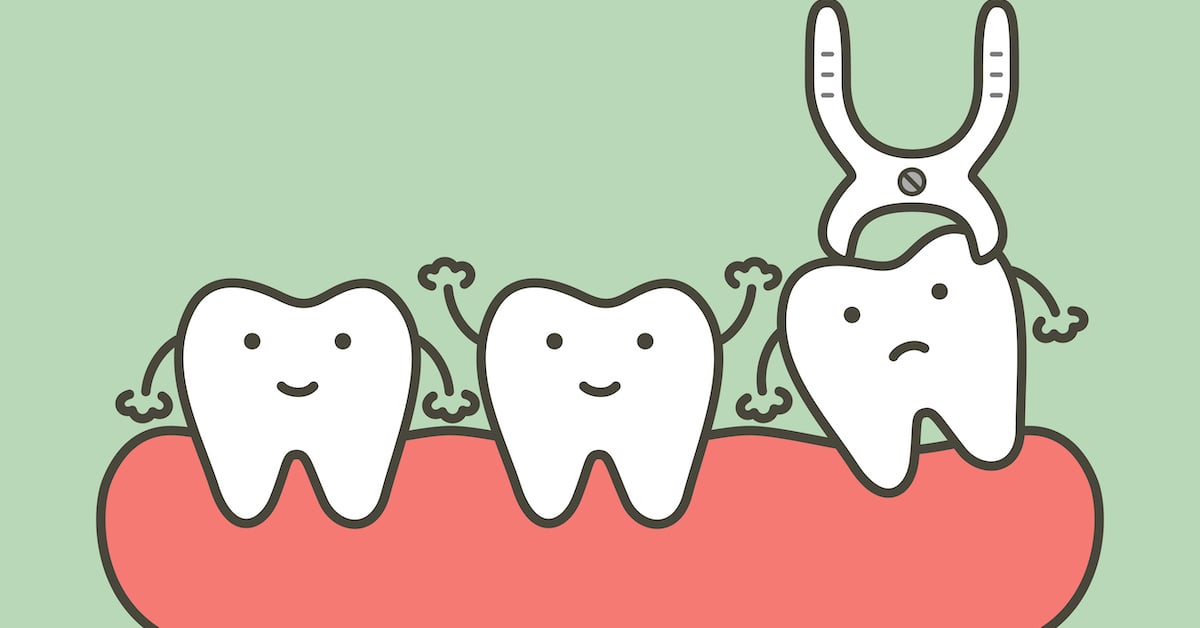 Tooth extractions can be frightening prospects, especially for patients who already experience dental anxiety. If you are one of the many who feel nervous or afraid about dental procedures, this guide will provide some helpful hints on how to navigate this process effectively and with minimal stress. This can help you to maintain an attractive smile while ensuring the healthiest teeth possible for yourself and your family.
Why Is My Dentist Recommending an Extraction?
In most cases, your dental team will work diligently to find ways to save your natural teeth. If your dentist is now recommending the removal of one or more of these teeth, it is likely due to one of the following reasons:
Your tooth has been damaged so badly that it cannot be salvaged.
Tooth decay has caused your tooth enamel to deteriorate.
Your tooth is extremely loose because of the effects of periodontal disease.
A primary tooth never fell out and must be removed.
Your dentist will explain the reasons for the extraction and will provide you with options on how to manage the gap in your teeth and the overall appearance of your smile. This will help you to prepare for this procedure more effectively.
Diagnosing a Damaged Tooth
In some cases, it is evident that there is damage or decay to a tooth because of broken or discolored areas. Your dentist will perform an X-ray to determine the extent of the damage and to let you know if extraction is the best approach for your dental situation. If a root canal can be used to remove decayed and damaged parts of your tooth, your dentist may recommend this course of treatment. A crown will be fabricated and applied to provide a protective shell over the damaged tooth, which can often provide added years of life for decayed or damaged teeth.
If the tooth cannot be returned to a viable condition, your dentist may recommend extraction. This is also known as having your tooth pulled or tooth removal.
Considerations for Tooth Extraction
If you have certain medical conditions, you will need to let your dental office know before planning any procedure. Some of these include the following:
A personal history of heart disease or bacterial endocarditis
Artificial heart valves
Artificial joints
A damaged immune system
Disease of the liver or adrenal glands
Thyroid disease
Diabetes
Increased risk of bleeding because of hemophilia or prescription blood thinners
These medical issues can sometimes cause complications or added risks for patients who are undergoing dental procedures. By letting your dentist know about these medical conditions, you can enjoy greater confidence and safety during your dental procedures in Shelton.
Planning for Pain Management During Your Extraction
You have several choices when planning how to stay comfortable during your tooth extraction:
Local anesthetics are injected into the gums to prevent pain during your procedure. This is the most common and the most affordable type of pain management used during dental procedures.
Nitrous oxide or laughing gas is an inhaled sedative that can relieve pain over a longer period of time. The rate at which this gas is administered must be monitored by a trained professional during your procedure.
Oral sedatives, as their name suggests, are ingested by mouth and may be administered in liquid or pill form. They are used to relax patients and to relieve pain during dental procedures.
Intravenous sedatives are delivered directly into the bloodstream of patients. The rate and dosage must be closely monitored to ensure a safe and painless experience for you.
General anesthesia renders the patient unconscious throughout the procedure. This method is used primarily in cases where oral surgery is required or where extensive dental work must be performed.
Deciding on the right pain management plan can take a lot of the worry out of your upcoming procedure.
During the Extraction
If your dentist is performing a simple extraction, you may feel significant pressure as your dentist pulls the tooth free from the jaw. If this causes serious discomfort, be sure to let your dentist know. You may need a larger dose of local anesthetic to reduce any sensation of pulling or pressure during the procedure.
Your dentist will remove the tooth completely. If you are planning to receive an implant or multiple implants, you will need to wait about 10 weeks before these implants can be applied. This will allow adequate time for the extraction site to heal and for your gums to recover from this procedure.
Tips for After an Extraction
In most cases, your dentist will provide you with a printed sheet that details the instructions for your extraction site. These may include the following recommendations:
Use ice to relieve pain and inflammation. This can also reduce swelling after an extraction.
Do not brush or floss the area of the extraction.
Keep your head elevated to reduce bleeding in the hours following your procedure.
Take painkillers precisely as directed by your dentist. If you have been prescribed antibiotics, be sure to complete the entire course of these medications.
Avoid dislodging the blood clot once it has formed. This clot is an important component of the healing process.
Call your dental office in Shelton right away if you experience any of the following symptoms:
Excessive bleeding, pain or swelling four hours or more after the procedure
Fever and chills
Vomiting, nausea or severe stomach upset
Chest pain, coughing or other signs of infection of the cardiopulmonary system
Your dentist will provide immediate help for these issues and will provide you with the care you need to keep your smile as bright as possible and to promote greater confidence. By working with a qualified dentist in Shelton, you can enjoy many years of beautiful smiles for you and every member of your family.