Uncover the Truth About Root Canal Treatment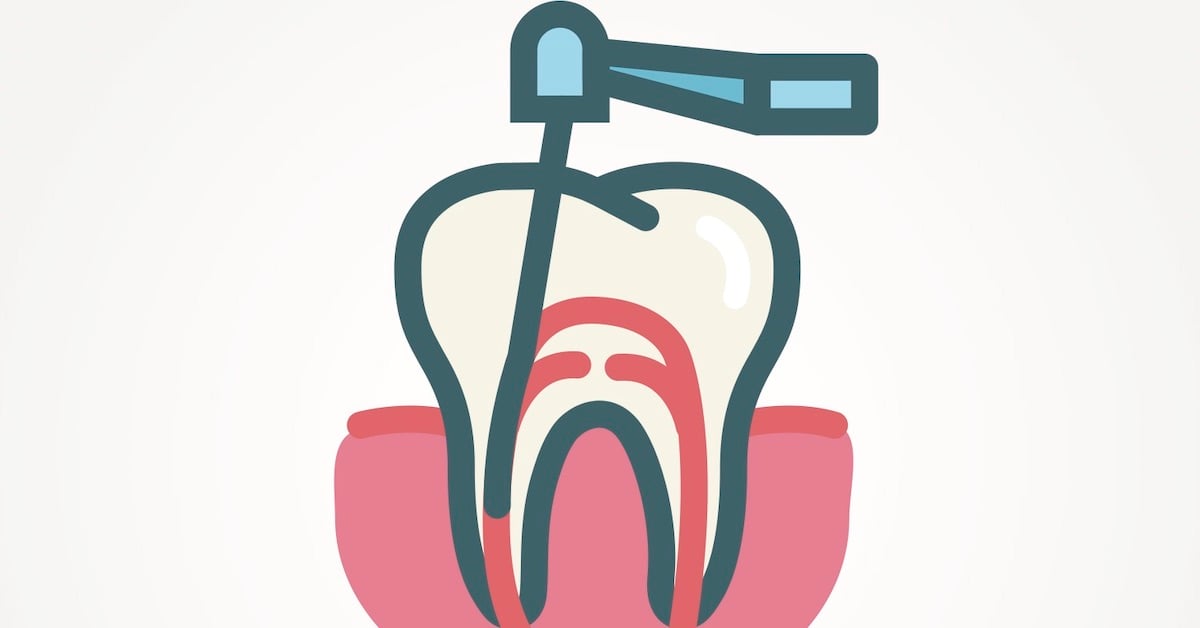 Myths and misconceptions about root canals are legendary, but how much of it is true? Although the pain and discomfort may have been a reality centuries ago – root canals were first performed in 1766 – dentistry has come a long way since then. However, the legends persist, so what's the truth?
What Are the Reasons a Patient Would Need to Get a Root Canal?
Root canals are often needed due to infection or damage to the interior of a tooth, called the root or pulp. If the pulp is infected, it can cause excruciating pain as well as a fever and swelling. If your dentist can't repair the damage, they may recommend a root canal, which may be the only way to save the tooth. If you have persistent, severe pain in a tooth, it's important to see your dentist without delay if you want to keep your tooth. Anymore, root canals are relatively painless, and recovery is easy if you follow your dentist's recommendations, so don't procrastinate if you need a root canal.
What Are the Most Frequently Asked Questions About Root Canals?
If your dentist has recommended a root canal, you probably have many questions that you may forget by the time you're seated in the dentist's chair. The following list may help jog your memory:
Why am I a good candidate for a root canal?
Will I experience any pain during or after the procedure, and if so, how much?
Is there a better way to treat this problem?
What's involved in the root canal procedure?
How much time will this procedure take from start to finish?
What are my options for anesthesia?
What, if any, are the risks?
How much is the total cost of a root canal?
Will my insurance cover any of the cost?
Will my tooth be weaker or stronger after the procedure?
We recommend that you contact your insurance provider before your appointment, so you know your coverage limitations and restrictions. If you need financing options, let us know, and we'll work with you.
What Warning Signs Are Present When You Need a Root Canal?
The need for a root canal doesn't just happen overnight. Damage or infection usually develops over a period of time, but there are signs that a problem is developing, such as:
Dark, discolored areas around certain teeth or on the gums
Gums that are inflamed, red, or swollen
Severe, unrelenting tooth pain
Temperature sensitivity, especially if it increases
Small bump on the gums by a sore tooth
Sore gums and teeth
Tooth infection or decay that's increasing
If you notice any of these signs or symptoms, don't delay in making an appointment with your dentist. Prompt attention to the problem may be your only option for saving your tooth.
What's the Root Canal Procedure?
If you have an appointment for a root canal, then you can expect the following procedure. Your specific procedure may vary slightly due to your unique needs, but generally, the root canal procedure is as follows:
Detection: When you notice you have a severely damaged or infected tooth and need a dental appointment, you've begun your root canal procedure. Make an immediate appointment with your dentist for the best chance of saving your tooth.
Beginning the Procedure: If your dentist examines your teeth and gums and determines that you need a root canal, they'll need access to the interior of your tooth. They'll numb the area and then drill a small hole inside so they have access to the pulp.
Removing the Root: Your dentist will remove the infected or damaged interior and then clean and disinfect the canals.
Filling the Canals: Once the canals have been cleaned and rinsed, they'll be filled with a permanent substance called gutta-percha
Restoration: After the canals have been packed, your dentist will install a temporary filling on the tooth to protect its interior, and they'll order your permanent crown.
Crowns: When your permanent crown arrives in our office, you'll return to have it installed. We'll affix it with a powerful cement, and your root canal procedure will be complete!
We recommend that you make an appointment to have your crown installed immediately after your root canal has been completed. This will restore complete functionality and protection to your tooth.
What Are the Dos And Don'ts Of Caring for a Tooth After a Root Canal?
As with any procedure, there are dos and don'ts that will ensure optimal success when caring for your injury.
After your procedure, it's normal to feel some minor discomfort or tingling in the area. This is your body's signal that it's healing. Any pain or discomfort should be alleviated with over-the-counter pain medication; you shouldn't experience severe pain or pressure. If you do, call us immediately because you may have developed a problem. You may also notice that your tooth feels different than the other teeth. This is also normal but should go away in a few weeks. Don't hesitate to call your dentist's office if you experience unusual symptoms.
Aftercare Instructions to Follow at Home
You'll have the best healing results if you follow these instructions faithfully, even if they seem unimportant:
Don't eat or chew any substance until your numbness has completely subsided. Otherwise, you can bite the inside of your cheek or tongue but not be aware of it because the nerves are still not working.
Don't bite or chew in the area of the treated tooth until it's completely healed. You risk damaging the tooth and returning to our office for repairs if you do.
Follow your medication instructions according to your dentist's instructions.
Maintain your good oral hygiene habits for the rest of your teeth the way you normally would, but avoid the treated tooth until healing is complete.
Call your dentist immediately if you experience any adverse reactions or symptoms. Adverse reactions can include but aren't limited to an allergic reaction, excessive bleeding or pain, swelling, nausea, or any other symptoms.
It's important to notify your dentist of any symptoms that you deem out of the ordinary.
Followup Care at Your Local Dentists Office
A root canal is the first step in restoring health and functionality to your tooth. The final step is the installation of the permanent crown, so make that appointment as soon as the root canal procedure has been completed.