Types of Dental Emergencies and What to Do About Them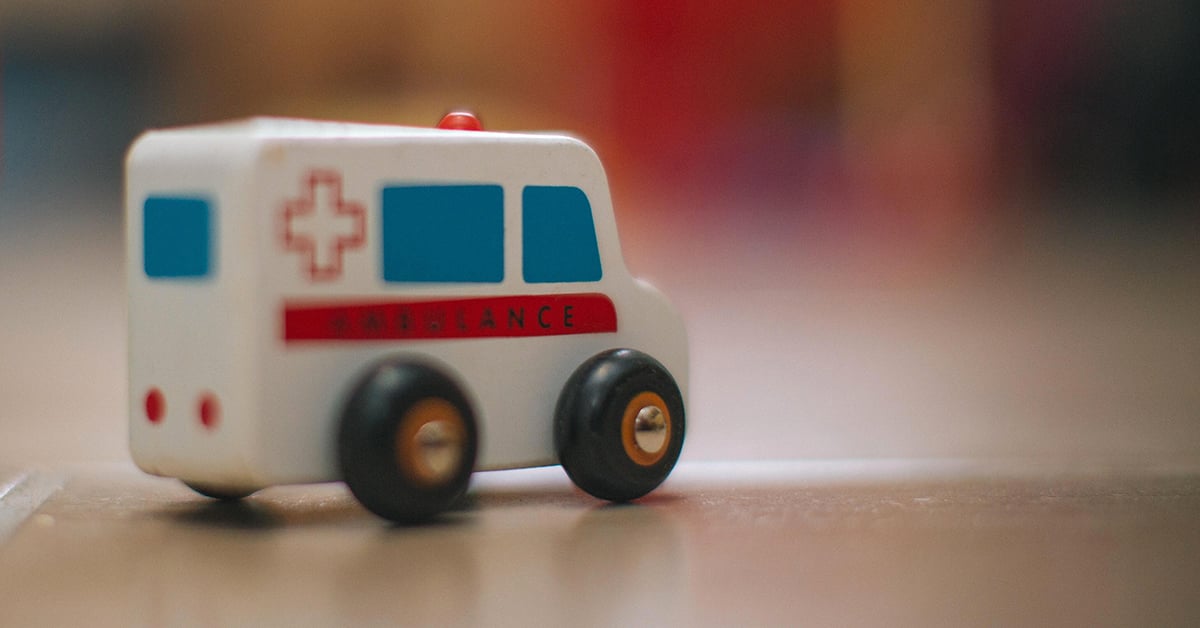 A dental emergency can cause you mouth swelling, irritation, discomfort, and even pain. It could also lead to even more dangerous medical problems seeming to have nothing to do with the teeth or mouth. A dental emergency could lead to an emergency with your cardiovascular, respiratory, or nervous system or other systems of the body, from heart disease and stroke to decline in mental functioning to diabetes.
How do you know if you're experiencing a dental emergency or simply a dental problem that doesn't require urgent attention? Below, you'll find listed many of the most common types of dental emergencies. If you experience any of these, call us at Huntington Family Dental Group for emergency dental care immediately. This is critical for proper treatment. Without it, the problem can become so bad it becomes increasingly hard and expensive to treat, and some of the damage at that point can even be irreversible.
Defining Emergency Dentistry
Emergency dental services available to people who are facing severe problems with their teeth, gums, or mouth that need urgent, immediate care are called emergency dentistry. When emergency dentistry is required, it means the problem can become even more severe if it isn't treated seriously and handled right away, leading to potential damage–some of it possibly permanent–to not only your teeth, gums and mouth but other parts of your body as well.
Common Emergency Dental Problems
Complications Post Oral Surgery
If you have a dental procedure or oral surgery that leads to a new problem or seems to have failed to address some part of the original problem, you should visit an emergency dentist as soon as you can. Otherwise, you can not only impede recovery, but you can cause the problem prompting the procedure to return.
For these reasons, you should determine in advance of any oral surgery or other dental procedure the emergency dentist in Shelton you can call if any complications occur. At Huntington Family Dental Group, we can provide that emergency dentistry. We also provide routine checkups, cleanings, and general dental care. Therefore, call us before any dental emergency occurs so that you're ready to handle that possibility if it does occur.
Pain, Irritation, and Inflammation
The most common emergency dental situations involve some component of tooth or gum pain, irritation and/or inflammation–often all three. If you can't relieve these symptoms yourself through improved tooth and gum care at home, you need to see your Shelton emergency dentist right away for aid in alleviating your symptoms fast and fully.
Don't simply try to tough it out and endure the symptoms until you have your next regular dental checkup and cleaning. They could indicate a cavity, abscess, gum disease, exposed roots, tooth decay, or other severe dental problems that could lead to general health problems.
Tooth Loss
A knocked-out or fallen-out tooth makes the gums vulnerable to infection in the same way a break, fracture, or chip makes a tooth vulnerable. If the tooth falls out by itself, it may indicate advanced gum disease, another form of dental emergency.
If you manage to save the tooth, bring it to your emergency dental office in Shelton as soon as possible for the best chances of having it replanted instead of replaced and resume normal function.
Even if you don't save the tooth, however, the emergency dentist will examine the site of the tooth loss for any remaining roots or fragments of root to remove in order to promote effective and complete healing and avoid other developing mouth problems. Once the area is cleaned and cleared of unwanted debris and remnants of the tooth, the emergency dentist will then help you develop an appropriate treatment plan.
Tooth Broken, Fractured or Chipped
When you have a tooth break, fracture, or chip, you expose a part of the tooth that shouldn't be exposed, making the tooth vulnerable to bacteria, plaque, and tartar. By having an emergency dentist examine and assess the extent of the problem and the damage it has already caused, he or she can help you come up with the right restoration solution or other form of treatment to remedy the problem. An ignored chip, fracture or break in a tooth can cause tooth sensitivity and pain and eventually lead to an abscess, sepsis, bone infection or other painful dental issue; it could also damage the roots and nerves of the tooth and attack the nearby teeth and gums.
Missing Filling or Crown
To protect damaged teeth, your dentist may give them a crown or filling, as is appropriate. If you don't, you can make the tooth vulnerable to the same dangers the crown or filling originally protected against, from increasingly more severe tooth sensitivity and pain to eventual deterioration of the tooth. This is why you should replace one that gets dislodged, damaged, or falls out completely.
A lost filling or crown also warrants emergency dentistry as it could indicate a greater dental issue at affect, such as an abscess or cavity.
Where to Take Your Dental Emergency
If you think your dental emergency may be life-threatening or your own dentist is unavailable for immediate emergency dentistry, call 9-1-1 or bring yourself to the hospital right away. Don't delay emergency care as you could only make the problem worse.
The ER doctors can't provide dental care, but they can handle the immediate, life-threatening aspects of your problem. You can then call your emergency dentist in Shelton to set up an emergency dental appointment to take care of the dental problem underlying the larger, life-threatening emergency.
If you don't believe your dental problem is life-threatening and it's not causing you persistent or intolerable pain, contact us at Huntington Family Dental Group to see if your dental issue requires emergency dentistry or if you can simply set up an appointment at you and your dentist's next availability to remedy the problem.