Smile Makeovers in Shelton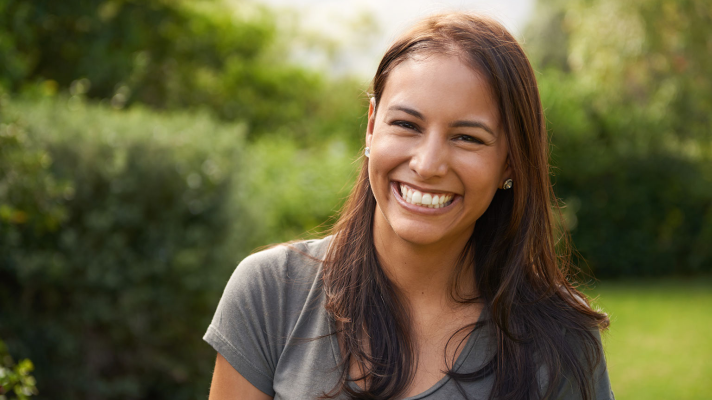 A fresh haircut can only go so far to make you feel confident. Your smile also plays a role in your overall sense of positive wellbeing, and planning a little makeover for your teeth can make a huge difference in your overall appearance. Considering that many dental procedures can last for decades, choosing to plan a smile makeover at Huntington Family Dental Group in Shelton gives you a more permanent boost to your self-confidence than what you get with a simple new hairstyle.
If it's been awhile since you felt like smiling big and wide, then it is time to explore the many options we have available for changing how you feel about your smile.
Choose Professional Teeth Whitening for Remarkable Results
Taking a look around any crowd will often reveal that few people have perfectly white teeth. Some teeth have a slightly off-white hue that is completely natural. However, you may have major stains from your morning coffee habit or tobacco use. Red wine, berries, and soda are a few more stain-causing things that you might include in your regular diet.
Teeth whitening at Huntington Family Dental Group in Shelton is well-known for quickly erasing away years of stains. This is one of the most frequently requested cosmetic dentistry treatments that we provide at our offices, and the effects are nearly instant!
When you're interested in whitening your teeth, we'll offer you the option of in-office treatments that target the stains and can give you the perfect shade of white to fit your personal characteristics. Or, we can help you get a custom at-home whitening kit that you can use at your own convenience. Either way, brightening up those pearly whites is the perfect kick-off to a smile transformation that brings out your best features.
Enjoy Beautiful Tooth Restorations With Dental Crowns
Teeth whitening helps to improve the surface appearance of your teeth, but sometimes you need a more intensive treatment to correct your smile. Dental crowns are custom-made prosthetic devices that help to reinforce the strength of your teeth while also giving them a better appearance.
Dentists use dental crowns to repair a tooth that has severe decay that would otherwise require an oversized filling. A crown can also cover up a tooth that has a severe crack or missing piece. When you visit our office, our dentist will describe the different types of crowns that are available for restoring your tooth. Tooth-colored crowns are available that help you to create the most natural look possible for your smile.
Use Invisalign® to Get Your Teeth Aligned
Despite Invisalign® being available for years, people still tend to picture clunky metal braces when they think about orthodontic treatment. Fortunately, you don't have to endure wearing awkward wires and brackets as an adult when you have the option of using clear aligners to straighten your teeth.
Invisalign treatment in Shelton begins with a thorough consultation with one of our dentists at Huntington Family Dental Group where they will take images of your mouth to help create a personalized series of aligner trays. Once your trays arrive, you'll simply wear them and switch them out around every two weeks.
Within just a few weeks, you'll begin to see noticeable progress as you change your aligners. This popular way to straighten teeth also makes it possible for you to eat, drink, and speak without any restrictions, which is ideal when you have a busy lifestyle.
Flash a Movie-Star Smile With Veneers
If you're still wondering how a smile makeover could help you when you have a broad range of issues, then veneers might be the answer you've been searching for all along. Those movie stars you see on the screen aren't always born with perfect teeth. Even actors and musicians are vulnerable to developing chips, stains and gaps that affect multiple teeth in their smile zone.
When you have several teeth in your smile zone that have imperfections, then your dentist can recommend veneers to quickly fix them all. A veneer is made from an extremely thin piece of material that is affixed to the front portion of your tooth. Dentists customize veneers to fit the desired shape for your tooth, which allows them to even help correct small gaps without using orthodontic treatment.
Although there aren't many shortcuts in life, you may be happily surprised to find that smile makeovers don't have to take years to complete. We offer several services at Huntington Family Dental Group in Shelton that only take one to two office visits to complete. If you do need care over a longer period of time, then you'll find that our friendly staff makes sure that your office visits are always comfortable.
No matter which type of smile makeover treatment you choose, the only way to start loving your pearly whites is to make an appointment. Reach out to our office today to set up a life changing appointment that paves the way to a personalized smile transformation.