Nutrition and Dental Health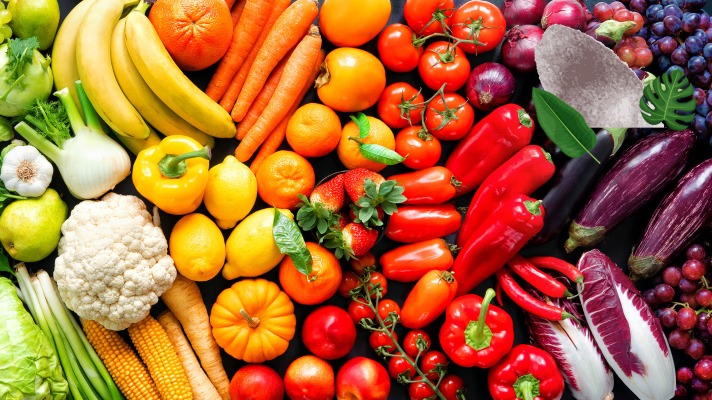 Brushing, flossing, and routine dental checkups all play important roles in keeping your smile healthy. Did you know that your diet is also important? What you eat and drink can support or damage your dental health. While some foods and drinks can increase your risk of cavities, gum disease, and enamel erosion, other foods contain critical nutrients that can help you avoid these common dental problems.
Our dentist in Shelton can help you make the best decisions for your smile by developing a personalized treatment plan that includes dietary recommendations based on your needs. We can help you learn more about the connection between nutrition and your smile so that you can improve your dental health and avoid tooth decay and gum disease. Keep reading to learn more!
Nutrition and Dental Health: What's the Connection?
You need strong, healthy, pain-free teeth to eat a balanced diet with a variety of nutritious foods. A variety of nutritious foods can help keep your teeth, gums, and underlying oral structures strong and healthy for many years to come.
Minerals are one of the first nutrients you need to protect your teeth. These substances help rebuild the hard outer layer of your teeth. This layer, called dental enamel, is the strongest substance in the human body, but it can be damaged by the acid-producing bacteria found in plaque.
This process is called demineralization. As the acid comes into contact with the crystalline structure of the enamel, the enamel becomes porous and weak, which can make it prone to tooth decay and cavities. Our bodies are capable of repairing tooth enamel but only if we eat a balanced diet that includes the right minerals, including calcium, phosphorus, magnesium, and potassium. These minerals work separately and together to strengthen and build enamel and keep your jawbone strong and healthy.
You can get more calcium in your diet through low-fat milk and cheese and sugar-free yogurt. Calcium works best when paired with vitamin D. Good sources of phosphorus include cheese, lentils, soybeans, and some meats, including beef and pork. Magnesium is found in many grains, corn, nuts, dark and leafy greens, and legumes. Bananas and potatoes are good sources of potassium as are tomatoes, avocadoes, prunes, and Swiss chard.
Vital Vitamins for Gum Health
While minerals strengthen your teeth, vitamins go to work on the foundation of your teeth: your gums. Fresh produce is an especially good way to get the vitamins your gums need for health. The fiber and water they contain can help scrub debris from your teeth and stimulate saliva flow, which helps neutralize acid and keeps your teeth cleaner.
Some of the most essential vitamins for gum health include:
Vitamin C, which is a powerful antioxidant found in citrus fruits, berries, leafy greens, and pineapple
Vitamin A, which helps combat inflammation and is found in leafy greens, pumpkin, carrots, fish oil, and liver
Vitamin K, which supports bone health and protects against oxidative damage and is found in green veggies, carrots, olive oil, and beef liver
B-complex vitamins, which work in a variety of ways to protect oral health and are found in spinach, legumes, bran, dairy, red meat, and fish
Keep in mind that a diet rich in brightly colored fruits and veggies is one of the best ways to get the nutrients your smile and body need for good health.
Smart Drink Choices
When it comes to smile and body health, your meal and snack choices are only part of the picture. Drinks also matter, and if you spend all day sipping soda, sugary-sweet coffee drinks, sweetened tea, sports drinks, and fruit juices, your dental health could be at risk.
These drinks are high in sugar, which feeds oral bacteria. They are also often high in acid content, which can lead to acid erosion. Acid erosion occurs when the enamel is demineralized faster than your body can remineralize it. Over time, acid erosion can increase your risk of lost enamel and dental sensitivity.
When you're thirsty, there's no better drink option than plain, fluoridated water. Fluoride is a naturally occurring mineral that hardens dental enamel to help keep your teeth strong. It is added to some water supplies and many dental products. When you drink fluoridated water, your teeth get a break from the foods and drinks that could damage them. Instead, any acids that are present in your mouth are diluted, and debris remaining after meals is rinsed away.
If you're not a fan of plain water, you can enjoy sparkling water in moderation. Sparkling waters sometimes have flavorings, added sweeteners, and excessive acid, so it's important to read labels and choose the healthiest water possible.
Snack Attack
Americans get about 30 percent of their daily calories through snacks. If you enjoy snacking, you need to make every snack count when it comes to your smile. This might mean cutting back on processed foods and sugary treats. Acidic byproducts from foods can continue to attack teeth for 20 minutes after a meal or snack, which means that all-day snacking translates to all-day acid attacks. Minerals and water alone just aren't enough to counteract that kind of damage!
Instead, reach for tooth-friendly snacks that promote smile health. Consider low-fat string cheese, sugar-free yogurt, a handful of almonds, pumpkin seeds, or an apple with a smear of peanut butter.
Dental Health and Oral Health: What You Need to Know
When you keep your smile healthy, it's easier to keep your whole body healthier. A pain-free, disease-free mouth is more able to maintain a healthy diet, and a healthy diet helps support good general health. Poor dental health, on the other hand, is linked to a variety of poor health outcomes, including obesity, heart disease, stroke, and even diabetes. Good nutrition, good dental hygiene, and regular dental care are the cornerstones of healthy smiles. Contact our dentist in Shelton today to learn more or to schedule an appointment with our team.