Gingivitis: Symptoms and Causes in Shelton, CT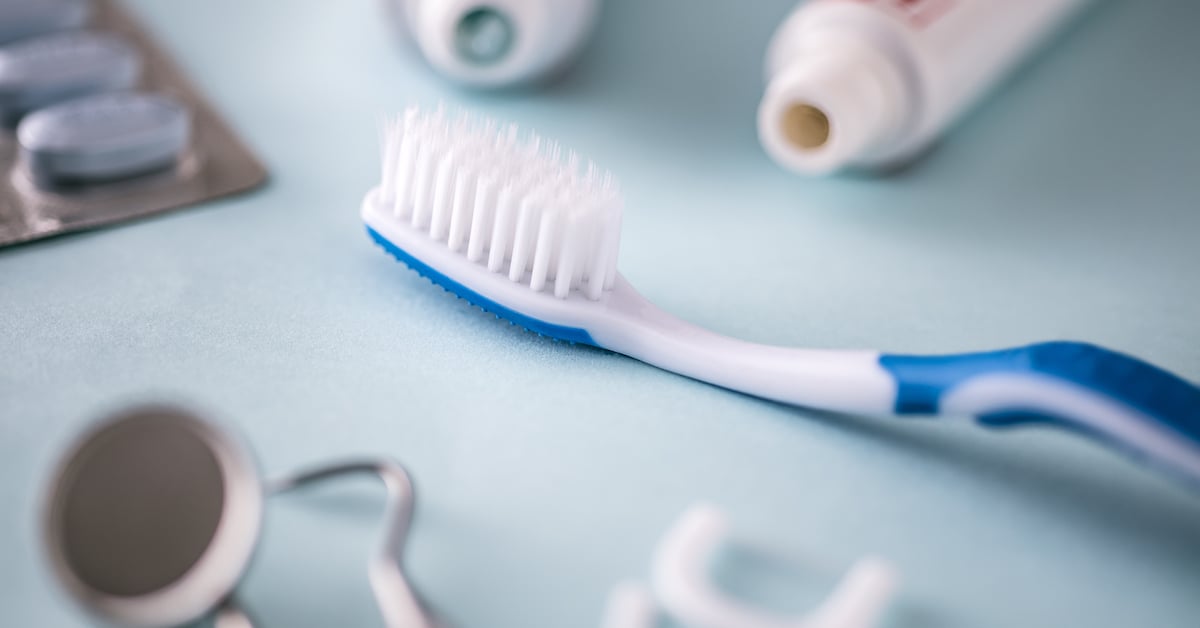 The early stages of gingivitis might not produce any noticeable symptoms at all. As it develops into later-stage gum disease, however, it can cause receding gums, bleeding gums and the eventual loss of teeth because of inflammation and destruction of gums and underlying bone structure. Treating gingivitis during its early stages is essential to preventing these problems.
At our dental office, we strive to provide our patients with the best dental care in our area. We perform thorough examinations designed to diagnose gingivitis and gum disease. This enables our patients to feel more confident in their dental health and can help to prevent some of the most serious side effects of gingivitis and gum disease.
What Is Gingivitis?
Gingivitis is the first stage of gum disease and is characterized primarily by inflammation and irritation of the gums. It may also cause bleeding and receding of the gums, which can cause discomfort for patients. As the disease progresses, it is usually referred to as periodontal disease or gum disease.
Gingivitis gets its name from the gingiva, which is the scientific term for gum tissue. Plaque and bacteria can cause inflammation and infection of the gum tissue, which could result in a weakening of the connective tissue that holds your teeth in place inside your gum. This can eventually lead to the breakdown of the bone structure in your gums and jaw, causing the loss of teeth.
Who Is at Risk for Gum Disease?
The American Academy of Periodontology reports that men are at a higher risk for periodontal disease than women. About half of all adults in the United States aged 30 and older are affected by gingivitis or gum disease. This percentage goes up with advancing age; about 70 percent of people over 65 have some form of periodontal disease.
People who do not practice good dental hygiene are at the highest risk for these dental conditions. Brushing and flossing regularly after each meal or snack is required to remove food debris and bacteria that can contribute to the formation of plaque. Plaque on your teeth can cause irritation of the gums, which in turn can contribute to developing gum disease.
Plaque is a mixture of bacteria and food that sticks to your teeth and promotes tooth decay and gingivitis. If left in place, plaque will harden to become a substance known as tartar, which can further irritate sensitive gums. Plaque and tartar both are contributing factors that can increase your chance of developing gum disease.
Identifying the Symptoms of Gum Disease
When it starts, gingivitis typically produces few or no symptoms. It is only after the inflammation has set in that you might notice some of the following signs of gingivitis and gum disease:
Bleeding gums during or after brushing and flossing
Swelling and redness of your gum tissue
Tenderness or pain in your gum tissue
Pain or an odd sensation when chewing or biting down
Teeth that feel loose or have shifted
A long-lasting bad taste in your mouth
Halitosis
If you or a family member is experiencing any of these symptoms, calling our office right away will ensure the fastest diagnosis and treatment to resolve these issues quickly and effectively.
Additional Causes and Risk Factors for Gingivitis
Along with the formation of plaque and tartar, researchers have identified a few other factors that could increase your risk of developing gum disease:
The use of tobacco in smoked or chewed form is an irritant to the gums, which can cause gingivitis.
Genetic factors can also play a role in determining your risk for gum disease.
Taking medications that cause a condition called dry mouth is a risk factor for gingivitis.
Vitamin deficiencies have been linked to gum disease in some patients.
Diseases and conditions that lower immunity also increase the chances for developing periodontal disease.
While not all of these factors are within the control of the patient, taking steps to improve diet and to avoid the use of tobacco will often reduce the risk of developing gum disease for patients in our area.
Gum Disease Causes Serious Medical Problems
Advanced cases of gum disease can lead to the loss of teeth, causing a dramatic change in your appearance. It can also have an impact on your overall state of health.
Men are already at higher risk of developing gum disease than women. This risk is compounded by the much-higher odds that men with periodontal disease will be diagnosed with cancer at some point in their lives. According to the American Academy of Periodontology, men who have periodontal disease are 14 percent more likely to get some form of cancer, especially these three specific cancers:
Kidney cancer occurs 49 percent more often in men with gum disease than in those without the condition.
Men with periodontal disease are 54 percent more likely to be diagnosed with pancreatic cancer.
Gum disease increases the risk of blood cancers in men by 30 percent.
Gum disease has also been linked with a higher risk of heart disease, stroke and respiratory disease in some individuals. There also is a link between diabetes and periodontal disease.
Visiting one of our experienced dentists is the best way to have periodontal issues diagnosed and get the fastest treatment for this serious dental issue. Give us a call today to schedule an appointment with our team. We look forward to the opportunity to serve you.