Find Emergency Dental Care Near Shelton for Quick Pain Relief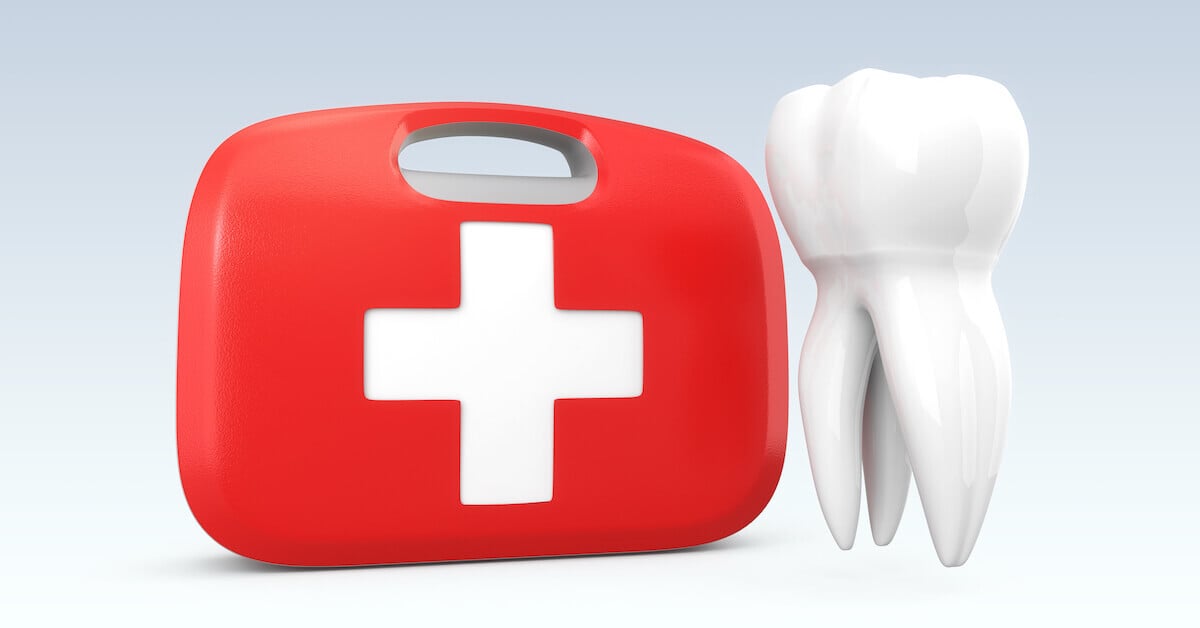 At our dental practice, we know that you and your family may someday be looking for the best emergency dental care near Shelton. Our team of skilled dental professionals can provide you with the most practical and compassionate help for a wide range of emergency needs involving severe pain or trauma to the teeth, gums or jaw. We specialize in delivering the care you need for dental emergencies.
Here are some of the most common pain and injury-related issues that might require a visit to our office:
When You Are in Pain
A number of different issues could result in pain that could require emergency dental care. Some of the most commonly reported pain-related issues include:
Infections can cause abscesses, which can press on nerve endings, producing severe pain. This is especially true when the infection spreads to the roots of the teeth. These infections can be extremely painful and could even present serious threats to your health if left untreated. Seeking emergency dental treatment for these issues will help you to achieve fast pain relief and improved dental health.
Root canal infections can occur even after a procedure has been performed on a tooth. Quick action is necessary to enable your emergency dentist to resolve these infections and prevent severe pain and further damage to your tooth.
Cracks in your tooth enamel can allow bacteria to enter into the pulp of the tooth. This can lead to severe pain, especially when your tooth is exposed to heat, cold or pressure. Seeking emergency treatment for your pain will help you to manage it more effectively and get things back to normal.
Your emergency dental team can also assist you with severe pain caused by grinding your teeth during your sleep. Known as bruxism, this condition can wear down tooth enamel and result in added risk of infections and damage to your teeth. It can also cause pain in the jaw from the constant pressure of grinding the teeth together. The emergency dentist will examine your teeth and provide you with pain relief and options for ensuring that this dental issue does not recur.
Gum disease can lead to receding gums, which can sometimes expose sensitive tissue and nerve endings and cause severe pain. If you have experienced issues with gingivitis or periodontitis, an emergency dentist can usually provide you with temporary pain relief and long-term treatment options to manage your gum disease issues on a more permanent basis.
Tooth decay often leads to cavities, which are holes in the outer enamel of your tooth. If you are experiencing dental pain, our emergency dental team can provide you with prompt and effective solutions for relieving your discomfort and preventing further issues for your affected tooth.
Working with our team will provide you with the emergency help you need. We offer walk-in dental services that are ideal for managing pain-related issues. If you need emergency dental care near Shelton, we can deliver the solutions you need to take care of just about any dental emergency.
When You Have Been Injured
Serious injuries to teeth can occur in automobile or bicycle accidents, while playing sports, through falls or by biting down on hard food or other materials. This can result in a tooth being dislodged or knocked out entirely. If you or one of your family members has lost a tooth because of an accident, taking fast action is essential to dealing with these situations.
Make sure you save the tooth and bring it with you to your appointment. In general, you should plan to arrive at our office within 30 minutes of the initial accident. This will allow for the best chance of restoring the tooth if it has been knocked out. It is a good idea to familiarize yourself with the location of emergency dental care near Shelton before a dental emergency occurs. If, however, you need directions, calling us in advance can allow us to provide you with clear directions to our facility and instructions on how to care for the tooth and the patient.
When You Have Lost a Filling or Crown
If your crown or filling has come loose, making a trip to our dental office can often save you both time and money. Crowns can sometimes be replaced during your initial appointment, which will allow you to enjoy the fastest and most economical resolution of your dental issue. We work with you to determine the right solution for your emergency and non-emergency care requirements.
Should You Go to the ER?
Some severe infections or injuries may require an immediate trip to the hospital to receive emergency services. Signs of a serious infection may include significant swelling of the jaw, neck or throat, difficulty in breathing or swallowing, fever, chills or pain and swelling in the lymph nodes. These symptoms may indicate that you have developed a systemic infection that requires medical attention before your dental issues can be addressed.
After a car or bike accident, you may have injuries to your face or jaw that are best dealt with in the hospital setting. After your health conditions have been addressed, you may also need dental treatment to restore your teeth and your appearance after a major accident. This will generally occur after you are released from the ER.
If you need the best emergency dental care near Shelton, our team can deliver the fast support you need to deal with pain and injuries quickly and effectively. We are committed to compassionate and caring treatment options that consider your situation and your budget. Give us a call today or visit our website to let us know that you are heading our way. We look forward to the opportunity to serve you.