Do You Need Cosmetic Dentistry in Shelton?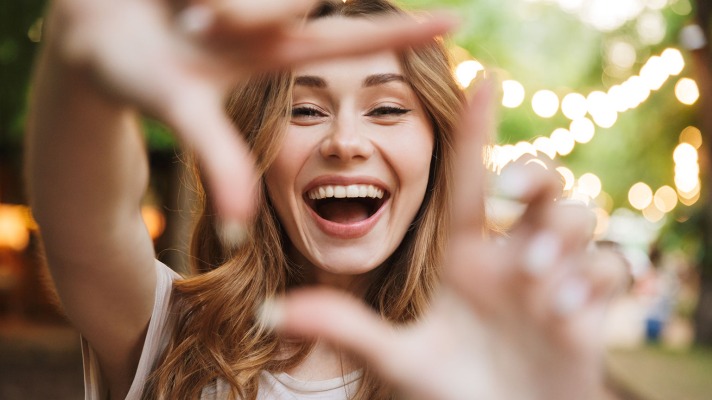 Do you get a heart-sinking feeling every time you smile at yourself in the mirror? Your smile plays a big role in your self-esteem, and it is one of the first things people notice. While most people are harder on themselves that others are regarding their smile, the truth is that having major stains, broken, or uneven teeth and big gaps in your mouth can bring you down. Seeking cosmetic dentistry from Huntington Family Dental Group can help you stop those self-defeating thoughts about your teeth and leave you with confidence that radiates from your new smile.
How Do Dentists Define Cosmetic Dentistry?
Dentists begin their education and training by going through general dentistry school. This is where they learn how to perform all of those services that you have probably had at least a few of over the years. Traditional dentistry prevents, diagnoses and treats oral health conditions such as gum disease and cavities.
Cosmetic dentists go through additional training where they learn procedures that help to improve the aesthetics of teeth. Cosmetic dentistry in Shelton helps to correct surface-level problems such as tooth stains and minor chips in your tooth enamel. This field of dentistry can also include more intensive treatments that include implants for replacing missing teeth.
Filling Smile Gaps With Dental Implants
Within our society, there is still a stigma that exists regarding missing teeth that can make you feel like people judge you for losing one or all of the ones you had in your mouth. While regular dental care can help you avoid losing teeth, you can also loose teeth due to injuries and other traumatic life events. Dental implants provide a permanent way to replace missing teeth, and they tend to be the least noticeable tooth replacement option. You may spend more for dental implants versus dentures, but the implanted posts also help to prevent future tooth loss by stimulating the jawbone.
Restoring Smiles With Dentures
Dentures are another option that you can use to bring back your smile's radiance and help you to feel confident again. Cosmetic dentists are experienced with helping you to get a customized set of dentures that are made from realistic materials that mimic the appearance of your gums and natural teeth. Full dentures are designed to cover an entire arch of missing teeth in your mouth. Some people need a set of dentures on both the top and bottom of their mouth, or you might need a partial denture that fills in only a few gaps on either arch. Being able to smile again feels like a huge relief when you've been dealing with missing teeth for so long.
Achieving a Straighter Smile With Invisalign®
Crowding and bite issues sometimes wait until people reach adulthood before they begin to cause major problems. When you were younger, you might have only been slightly embarrassed about your crooked teeth. But, you may find that the crowding makes it hard to brush correctly, and you could even cringe at how you look in professional photographs.
Asking your dentist in Shelton for an Invisalign® consultation is a great way to start the journey towards getting straighter teeth. Invisalign aligner trays or clear, thin and designed to fit your mouth, which makes them super comfortable to wear in any situation. You can even remove them for eating, so you don't have to give up your favorite foods.
Covering Up Blemishes With Veneers
Sometimes, healthy teeth have imperfections that interfere with your ability to enjoy your smile. Certain stains occur deeper in the layers of your tooth enamel, which makes them harder or impossible to remove with common whitening techniques. Or, you might have unevenly sized teeth that bother you when you see yourself in photographs. Veneers are an effective way for people with healthy teeth to cover up these imperfections. If you take good care of them, then you can expect them to last for multiple decades.
Erasing Stains With Teeth Whitening
Our team at Huntington Family Dental Group finds that this is one of our most affordable and popular services. Teeth whitening in Shelton is like giving your smile an instant makeover. While many cosmetic dentistry services take some time to complete, you can achieve whiter teeth in as little as an hour or so during a single office visit. Professional teeth whitening gives you more control over the lightness of your teeth. Your cosmetic dentist will consult with you to determine your preferred shade and observe the effects carefully during the procedure to ensure that you love the results. They can even help you get a customized touch-up kit to use at home for maintenance.
Is Cosmetic Dentistry Affordable?
The cost for your cosmetic dental care may be very different from other patients. The amount that you'll need to pay for each treatment depends upon the health and structure of your teeth along with the types of work that your dental team needs to perform to restore your smile.
Unfortunately, dental insurance plans often view certain types of cosmetic dentistry as being elective. This means that you choose to have the procedures done for cosmetic purposes rather than to treat a specific underlying dental condition. In the situations, getting insurance to cover the cost is difficult. However, there are some treatments that an insurance company will provide partial coverage for, and our dentist can help to demonstrate why the service is treating an actual oral health condition.
Get to Know a Cosmetic Dentist in Shelton
After hiding your smile for so long, it can sometimes be hard to open up wide and let your dentist take a peek. You can rest assured that our staff at Huntington Family Dental Group care about your emotional wellbeing as much as we care about your teeth. Scheduling a get-to-know-you visit helps you to develop a relationship with your dentist while also learning about the types of care that we can provide you for improving your smile.
Give our clinic a call today, and begin to feel the joy that improving your smile brings to your life!