Posted under:
Root Canal
Posted on: August 16, 2023
Comprehensive Dental Care in Shelton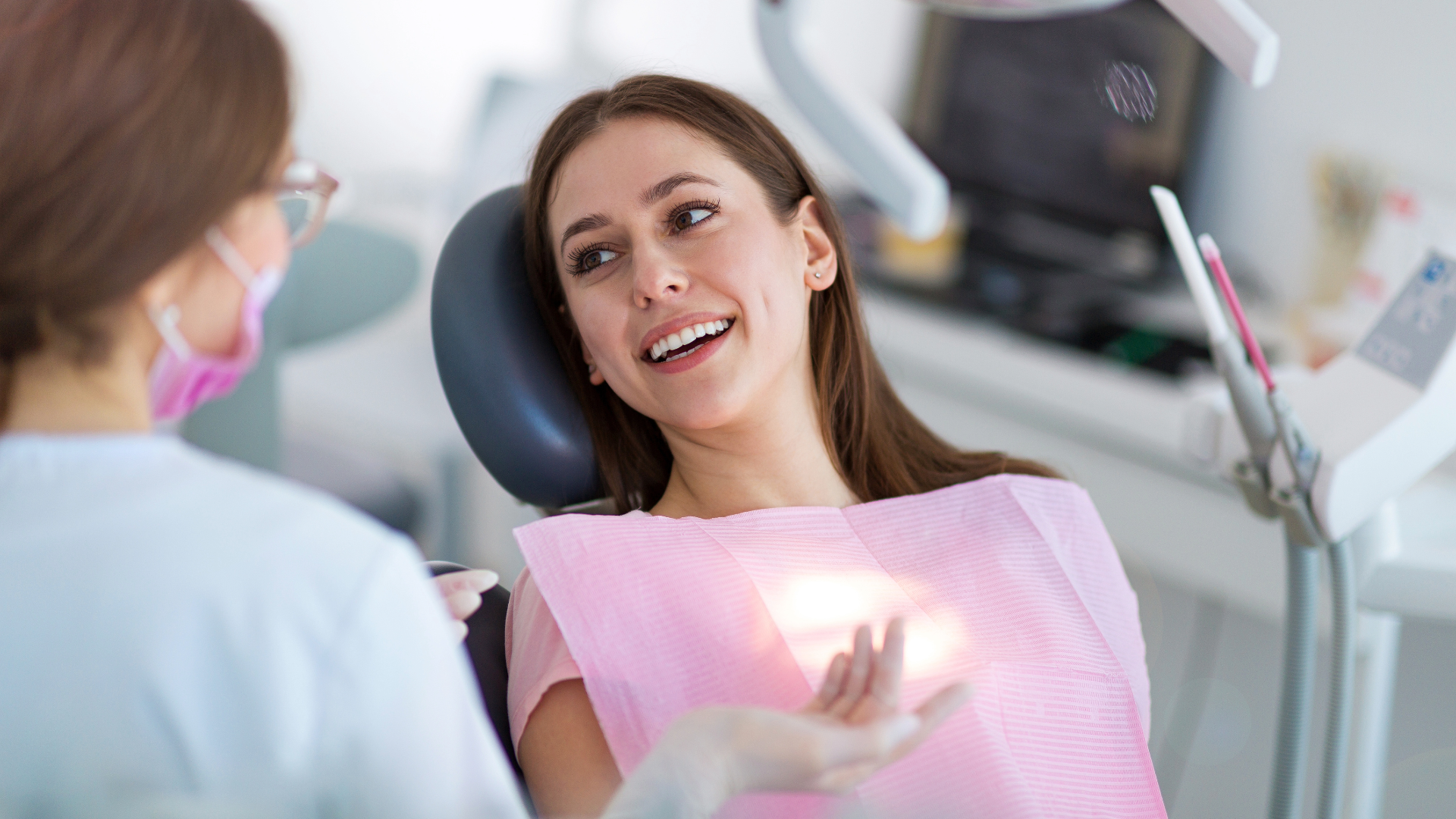 Your family's dental health is a top priority for your dentist in Shelton. At Huntington Family Dental Group, we're committed to providing top-notch dental care from a family dentist with an understanding of your unique needs. We're proud to provide a variety of dental services to help promote healthy smiles at all ages! Oral health for young and old is our priority.
At Huntington Family Dental Group, we treat each patient as an individual with unique dental needs. Rest assured that our trained, experienced team will take time to listen to your concerns, answer your questions, and tailor treatments based on your oral health goals. In fact, our style of care is focused on using the information you share with us to create a 100% personalized treatment plan. You'll get our full attention for every visit when you show up for a routine dental cleaning, complex procedure, or consultation regarding a current concern that you have about your oral health or appearance. Our team is excited to show you the difference a caring, compassionate environment can make in your attitude toward oral health!
The Most Convenient Local Dental Office
At Huntington Family Dental Group, we understand that booking dental appointments for the whole family can feel like a monumental task. Juggling different appointments on the calendar for every member of the family can be overwhelming. When you shift to our office, it doesn't have to be! That's because our practice provides dental services for patients of all ages in one office. Every member of your family will get the care and attention they need to address their dental needs. Let us help you make visiting the dentist a time-efficient process for your family instead of a major hassle. We also provide a variety of specialized treatments right here in our office to prevent the need to see a specialist if you need treatments for cavities or decay.
Preventative Care for Your Family
What if you could take steps today to help your family avoid painful, expensive, and time-consuming restorative care in the future? While some developments in oral health may be out of your control, the simple truth is that a good dental routine that includes regular dental checkups and cleaning is the best way to prevent cavities and decay caused by plaque. As part of our commitment to preventative dental care for all ages, our office helps patients with dental cleanings, examinations, and oral health education that empower them to take care of their teeth and gums using the best methods possible at home.
When we detect issues during routine visits, we'll point them out to you to help you avoid the need for extensive treatments down the line. Let us help you correct issues today before they get out of hand. If someone in your family is in need of corrective dentistry, we can offer dental feelings, tooth extractions, treatments for gum disease, and much more. Due to our wide range of treatment options from an experienced and competent team, our patients can generally get their dental treatments done under one roof instead of needing referrals for restorative and cosmetic treatments. It's all part of our commitment to saving your family time and money!
Specialized Care
While our family dentist in Shelton offers a wide range of dentistry services, there are cases that may require input from a specialist. We promise you won't have to do it alone when the time comes to find a trusted professional to help you. Our office works within an established network of trusted dental specialists. In collaboration with other highly rated local practices, our team will help you to transition into a referral. We can refer you to orthodontists, periodontists, endodontists, and oral surgeons. Our friendly staff will coordinate your treatment to ensure seamless care that always leaves you feeling like you have a friendly, familiar face helping to guide you!
Our Office Puts the Latest Technology to Work for You
Our practice is committed to delivering the best for our patients by integrating the best and latest technology into our care plans. If you've been putting off going to the dentist because of negative experiences in the past, you'll be amazed by the quality of care waiting for you here! We've invested in incredible technology and equipment to enhance the accuracy and efficiency of your dental treatments. In addition, our state-of-the-art equipment also ensures that you'll enjoy a comfortable, customized experience that enables our team to provide you with the best service possible. Top-tier digital X-rays, innovative sedation options, and other upgrades at our office help our patients to feel confident and at ease during all treatments. Our modern technology also helps us to do better work using improved diagnostics and treatment planning.
If you're ready to get your family situated in a practice that provides comprehensive care for every member of your family, it's time to discover why so many people choose Huntington Family Dental Group. At our respected dental practice, we offer personalized attention with the added benefit of convenient appointments. You'll also enjoy access to a network of esteemed specialists to ensure that you can quickly get a plan in place if your dental issues escalate. We can't wait to show you what comfortable dental care for the whole family can be like! Get started by booking an appointment with our family dentist at Huntington Family Dental Group in Shelton. It's smiles ahead for the whole family!