Posted under:
Root Canal
Posted on: September 30, 2020
Are Dental Implants Right for You?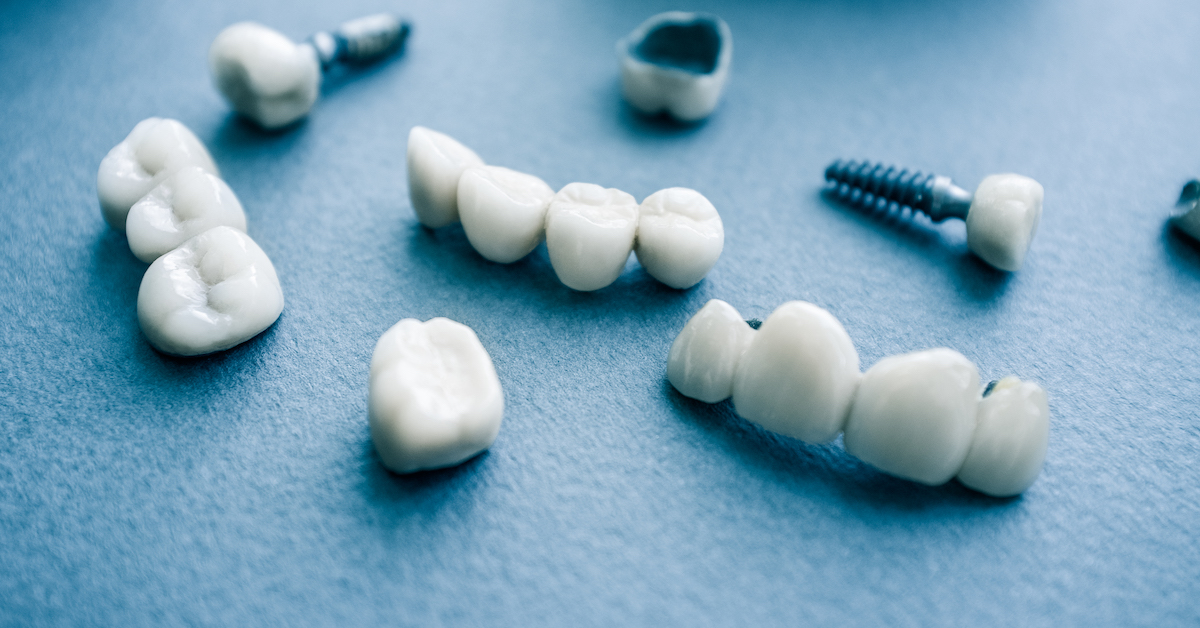 Can Dental Implants Restore My Smile?
If you're one of the millions of adults who are embarrassed by missing or damaged teeth, then dental implants can be the solution for restoring your smile and your self-confidence.
The CDC states that the majority of adults between the ages of 20 and 64 have lost at least one permanent tooth. Of those over 65, almost 20 percent have lost all of their teeth. Since having a full set of teeth is important for good health, it's essential to replace any that you've lost.
There are three primary qualifications for getting dental implants:
Good overall health
Healthy gums
Sufficient bone in your jaw
Not having enough bone in your jaw isn't a disqualifier for getting implants, but you'll need to have a bone graft.
What Are Dental Implants?
Dental implants are artificial teeth that are custom-made to match the size, shape, and color of your natural teeth. Since they're permanently installed, they function the same as real teeth. There are two types of implants:
Subperiosteal implants: Placed beneath the gum tissue
Endosteal implants: Inserted into the jawbone
Your surgeon will recommend the best type for you.
Dental implants have three parts:
The body (post): The body of an implant is made of lightweight titanium that's strong enough to support a single tooth or several teeth that are bridged together. Titanium has a very low rejection rate, so your body should readily accept it in a process known as osseointegration. The post is surgically inserted into your jawbone and becomes the foundation for your artificial tooth.
The abutment: The abutment is a connector that anchors your tooth to the post. It's installed after osseointegration has occurred.
The crown: The crown, sometimes referred to as a prosthesis, is the visible part of your artificial tooth and is the last step of the implant process.
Do Dental Implants Function Like Real Teeth?
Since implants are permanently affixed to your jawbone and gum, they won't slip or fall out like dentures can. They function like natural teeth because they're structured the same. The post acts as a root for the implant, the abutment acts as the gum, and the crown acts the same as the enamel crown on your natural tooth. When implants are installed by an experienced surgeon, they're one of the safest dental procedures.
What's the Procedure for Implant Surgery?
Dental implant surgery is typically performed on an outpatient basis and requires several office visits that usually span several months, which includes the healing time necessary between procedures. Although your procedure may vary slightly due to your unique needs, you can generally expect the following steps:
Your surgeon will remove damaged teeth and may perform other procedures that are necessary for a successful implant procedure, then the site will be prepared for the post installation
If you need a bone graft, it will be done at this time
Your surgeon will install the body, which is the titanium post, and may perform a minor bone graft if needed
You'll wait for the healing and growth of your jawbone
We'll install your abutment and when that's healed, you'll return to have impressions made of your teeth and mouth, which will be used to fabricate your crowns
We'll affix your crowns
The total amount of time needed for your implant installation will depend on the speed at which your body heals and the number of procedures you had.
Will I Need a Bone Graft?
Having strong bones is vital to the success of an implant. If you have sufficient bone in your jaw, you likely won't need a graft. However, if you don't have enough bone, you may need a minor graft, which can be performed during the body installation. If you need more extensive grafting, then it will probably be performed in a separate procedure. If this is the case, it may take several months to heal.
How Will My Surgeon Install the Implant?
Your surgeon will make an incision in your gum and expose the bone. Then, they'll drill a hole in the bone to hold the titanium post. The incision will be stitched and the process of osseointegration will begin. If you need a minor graft, it may be done at this time. After the post has completely fused to your jawbone, which will take a few months, you'll return for the abutment installation.
How Will My Surgeon Install the Abutment?
Your surgeon will make another incision in your gum close to the post, and place the abutment on it. When your gums have healed, which usually takes about two weeks, you'll return to our office and we'll make impressions of your teeth and gums, which the dental lab will use to fabricate your crowns.
How Will My Surgeon Install the Crown?
When your crowns are complete, you'll return for their installation. If you've selected removable crowns, they'll be provided in pink plastic gums that will snap onto your abutment and can be removed for cleaning. If you've selected fixed crowns, we'll make sure they fit comfortably and then secure them permanently to the abutment.
What Procedures Will I Follow After the Surgery?
It's normal for patients to experience minor bleeding, bruising, swelling, and pain at the site. We'll supply you with tips on managing your discomfort, and provide pain medication as necessary. The discomfort shouldn't last for more than a few days, but if it does, be sure to call our office.
Are There Only Benefits to Implants?
As with any procedure, there are drawbacks as well as benefits, and implants are no different. The major drawback is the initial cost. Implants are expensive and usually aren't covered by insurance. If you should need a replacement crown in the future, that may not be covered either. Depending on the amount of work you need, a single implant can cost several thousand dollars, although many surgeons offer payment options to make implants more affordable.
Another drawback is that it's not a quick fix; the entire implant procedure can span several months, so it requires patience and perseverance. Another consideration for many people is that implants require surgical procedures, sometimes several of them, and not everyone is a good candidate for surgery. There could be an adverse reaction to the anesthesia, nerve damage, infections, injury to the surrounding teeth, and jaw fractures.
Most people who have undergone the implant procedure, however, are happy that they did. Implants won't cause you to mumble or slur your speech, they don't slip or fall out, and they'll match the size, color, and shape of your natural teeth. They don't need to be replaced due to wear and tear or breakage, and they require no special maintenance or cleaning. You just follow the good oral hygiene routine that you use for your natural teeth. Many patients state that, over time, their implants ended up being more cost effective than dentures would have been.
Can a General Dentist Install Implants?
If you're searching for an implant surgeon, be sure to select one who's board-certified and willing to provide you with their credentials. If they won't, then continue looking.
If you're interested in getting dental implants, please call our office to schedule a consultation. You can also use our online booking tool to conveniently schedule an appointment. We'll be happy to help you with all of your dental needs, so call us today. We look forward to working with you.