Posted under:
General
Posted on: July 3, 2016
An Expert Guide to Choosing Dental Bridges or Dental Implants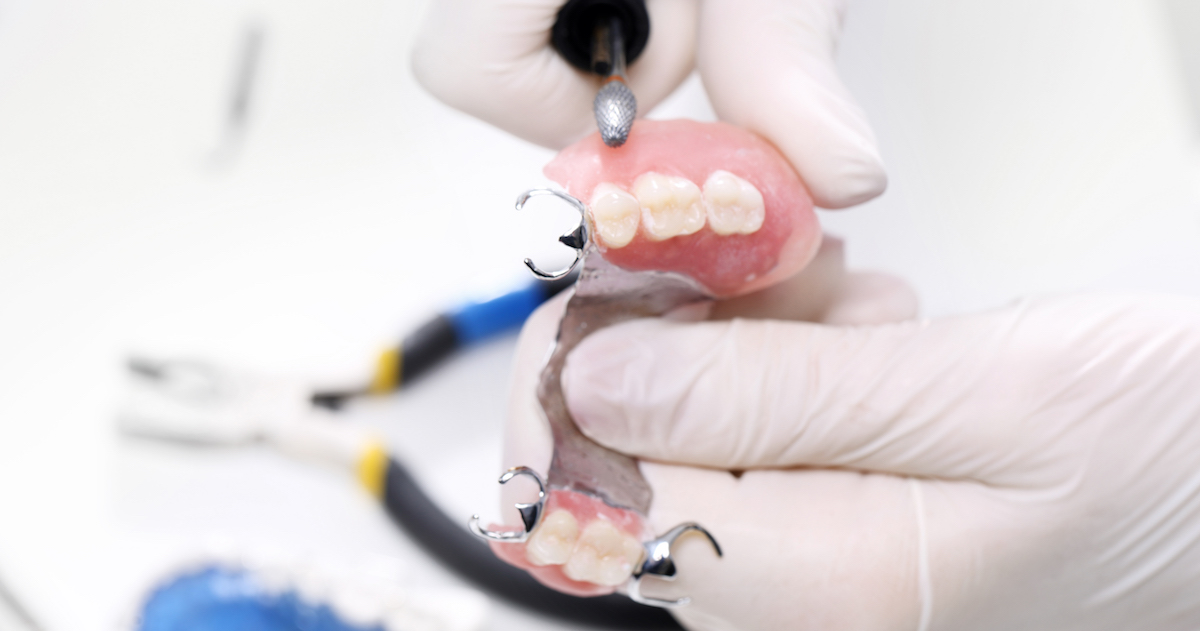 Why suffer in shame with missing teeth when you can restore your smile with dental bridges or dental implants. See which dental restoration will help you smile again.
The Good and the Bad of Dental Bridges
Many people choose dental bridges to replace teeth they have lost over time. Dental bridges are created by connecting at least three crowns together to form a "bridge," which is then cemented into the mouth to fill in the area of missing teeth. They are a permanent solution. Dental bridges offer many benefits, but also come with some concerns.
Advantages
Ideal for people with receded gums and bone
Best for people with large fillings and those in need of dental crowns or caps down the line
Preferred when the tooth or teeth have been missing for a very long time
Lower cost than dental implants
Disadvantages
Not as natural-looking as dental implants
Since the surrounding teeth must be prepared for bridge placement, some of the natural healthy structure of these teeth will need to be removed
Less durable than dental implants and may require more repair, which can be costly even with an affordable dentist
Only lasts up to 10 years before requiring costly replacement
The Strengths and Shortcomings of Dental Implants
The other popular option for replacing teeth is dental implants. These are small metal posts that dentists surgically embed in the jawbone to attach to replacement teeth. Since they are positioned in the jaw, they offer maximum stability, strength, and long-term security. While dental implants have positive attributes, they also present some problems.
Advantages
Stronger and more durable than dental bridges
Complete stability and security, since they are placed deep in the jaw
Offers the most natural and aesthetically-pleasing appearance
Preserves the natural amount of bone
Simple care and cleaning, simply requiring the same regular oral hygiene routine and professional dental care from an affordable dentist as natural teeth
Disadvantages
Costs more than dental bridges, but their durability makes them more cost-effective over time because they save you the cost of repair and replacement
While initially more expensive than dental bridges, an affordable dentist can keep costs to a minimum.
Talk to your dentist to see which dental restoration is right for restoring your smile.
To get the dental care you deserve from an affordable dentist in Shelton, call Huntington Family Dental Group today at (203) 916-1173 or make an appointment.
---
Huntington Family Dental Group offers affordable family dentistry and gentle, compassionate dental care in Shelton. Our office is conveniently located with extended hours to meet your needs. At Huntington Family Dental Group, we provide most dental services, from basic preventative care and general dentistry to specialized procedures and complete dental reconstruction. We accept most dental insurance plans and offer affordable financial solutions for any budget. Patient satisfaction is our top priority and we strive to provide the exceptional, affordable dental care and personal touch that lead to lasting relationships. A smiling patient is our greatest reward and we look forward to keeping those smiles healthy, beautiful, and bright. Discover an affordable dentist who truly cares at Huntington Family Dental Group.